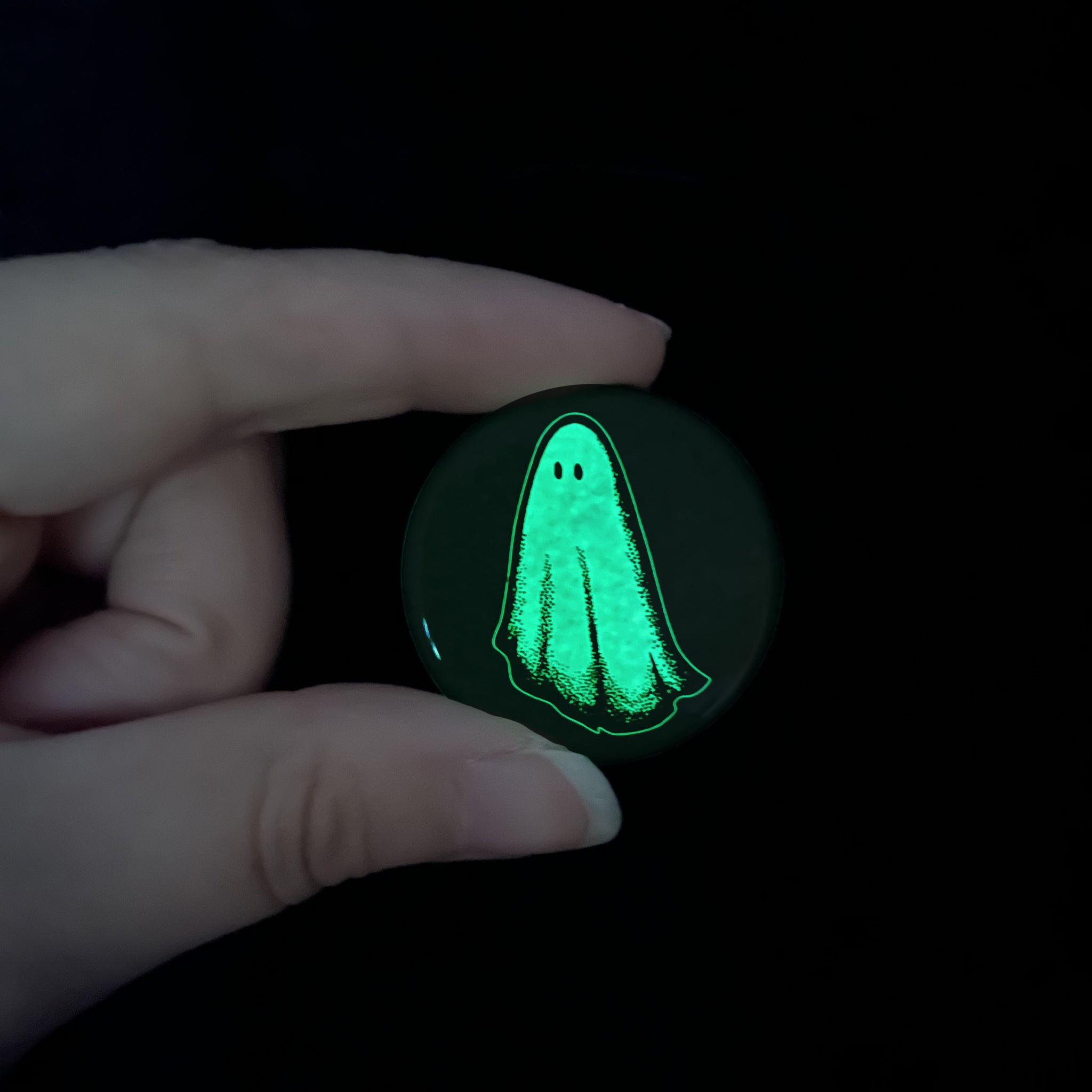 Ghostie Button (Glow-in-the-Dark)
Say boo to boring buttons with the Ghostie Button! This glowing ghoul will haunt your wardrobe with its eerie green light. Show your friends your spooky side, it's a hauntingly good way to stand out from the crowd.
Measurements: 1.5" Button

Features: Glows in the Dark Paper
All orders will ship flat-rate within 5-10 business days. Please allow up to 2 business days for tracking to update into system. We currently only ship to the domestic USA and Canada, no international shipping available at this time.
We do not accept returns or exchanges. We are not responsible for lost or damaged mail.
Share