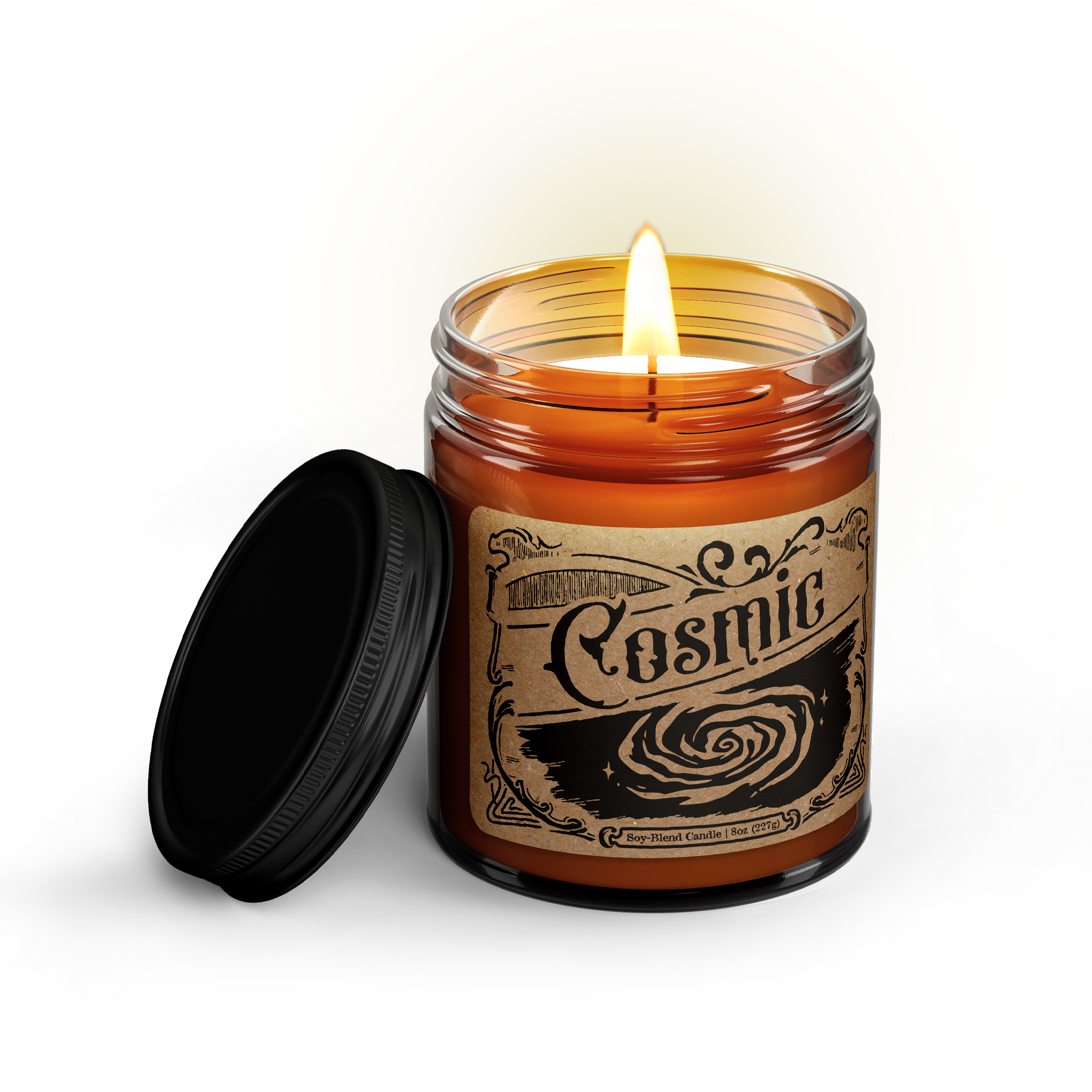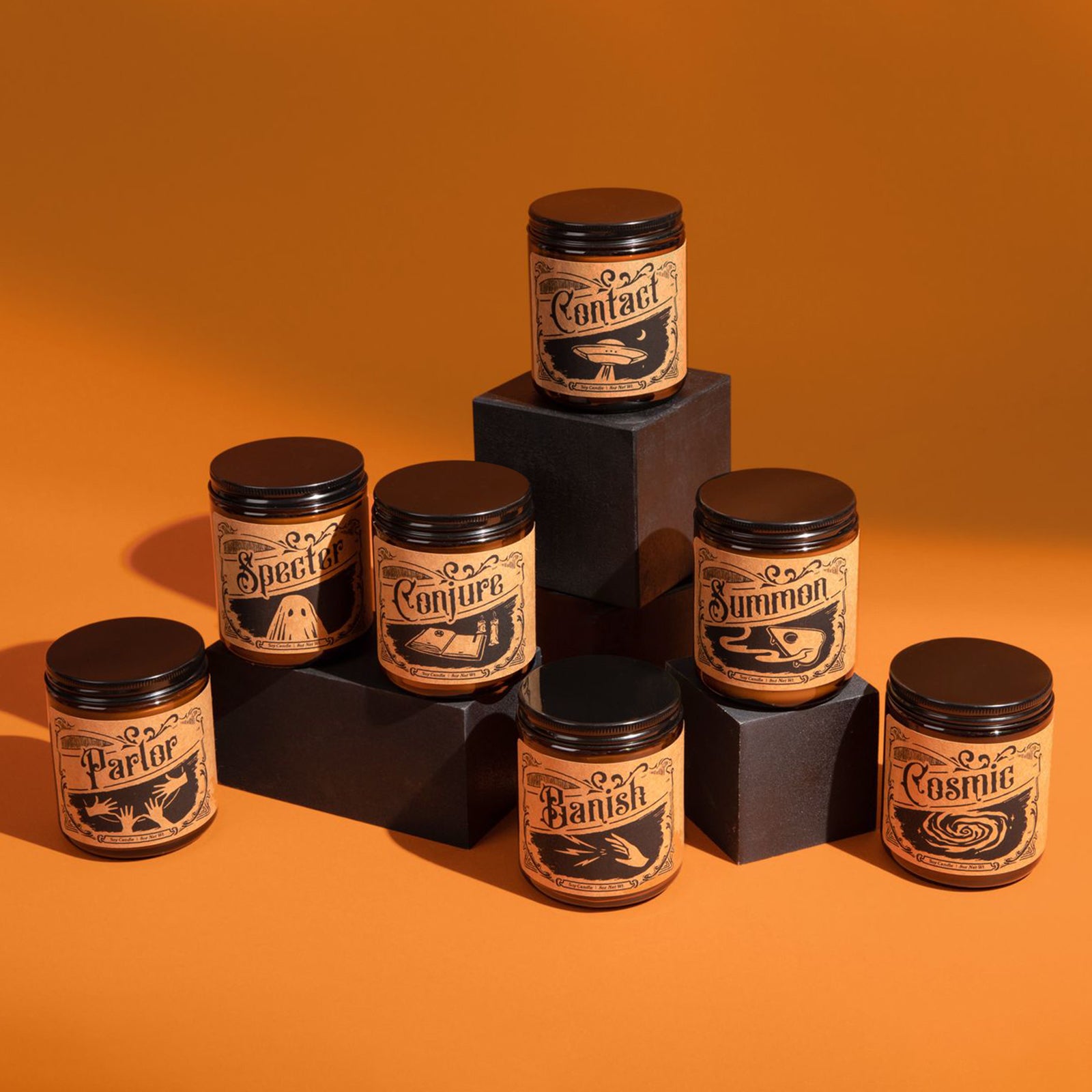 COSMIC will transport you to a world beyond our own. With its mesmerizing blend of pomegranate, teakwood, and patchouli. As you close your eyes and inhale the subtle yet distinctive aroma of Cosmic, you'll be transported to the far reaches of the cosmos, where stars twinkle and galaxies swirl in an ethereal dance.
This mystical fragrance is designed to soothe your senses and calm your mind, allowing you to escape the stresses of everyday life and embrace the magic of the universe.


Label Design by Ludlow Luna | Hand-poured in ATX

[FULL SCENT PROFILE]

Top: Teakwood, Lemon Peel // Middle: Pomegranate, Red Currant // Bottom: Patchouli, Sandalwood  || Please note: This candle is infused with natural essential oils, including cedarwood, cedar leaf, rosemary, grapefruit, peppermint, palmarosa, clary sage, lemongrass, amyris, black pepper, blue chamomile flower, patchouli, vetiver, elemi, cade, and citronella.
Re-useable Amber Glass Jar
Soy Blend Wax with Cotton Lead-Free Wick
Made with Clean Scents: No Toxins or Phthalates
Total Burn Time: 45+ hours. Burn time is subject to proper care of candle. Please see burning instructions below for tips on best candle-burning experience.
Trim wick to 1/4" before lighting. Keep candle free of any foreign materials including wick trimmings. Only burn the candle on a level, fire resistant surface. Do not burn the candle for more than 4 hours at a time. Stop burning when 1/2" of wax remains.
All orders will ship flat-rate within 5-10 business days. Please allow up to 2 business days for tracking to update into system. We currently only ship to the domestic USA and Canada, no international shipping available at this time.
We do not accept returns or exchanges. We are not responsible for lost or damaged mail.
Share
Bundle Deal Offer
Purchase any 3+ candles for an automatic $10 off discount. No code needed! Just add your selections and discount will apply automatically at checkout.