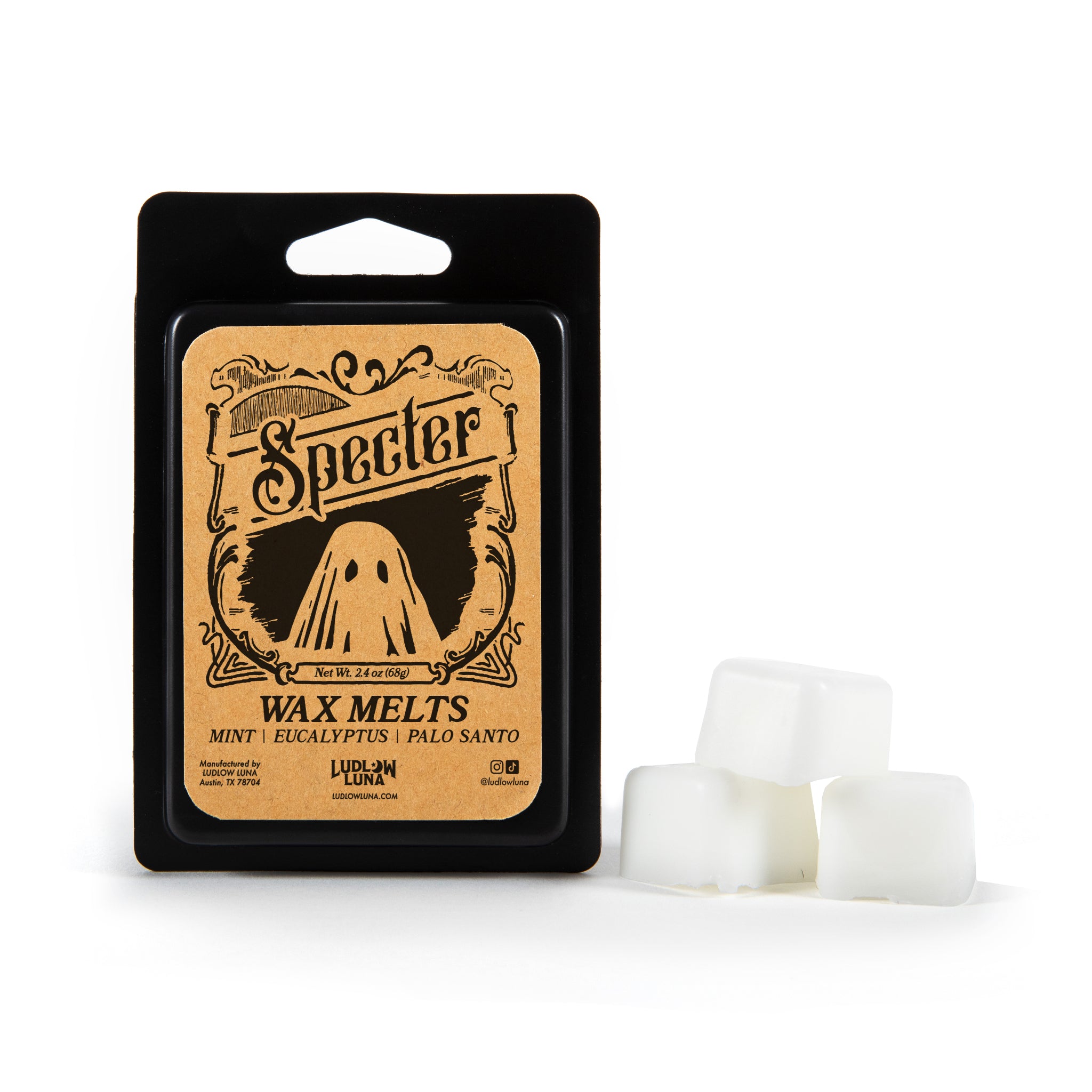 A bone-chilling scent that will send shivers down your spine!
Label Design by Ludlow Luna | Hand-poured in Austin, TX
• 2.5oz Wax Melts in Matte Black Plastic Container
•  All-natural Soy Tart Wax
• Made with Clean Scents: No Toxins or Phthalates
• Contains: (6) Wax Melt Cubes

[FULL SCENT PROFILE]
Top: Cardamom, Citrus, Eucalyptus, Peppermint // Middle: Palo Santo, Violet, Saffron, Cedar, Clove // Bottom: Smoke, Wood, Sandalwood, Amber, Patchouli, Vanilla, Powder

PLEASE NOTE:
This fragrance is infused with natural essential oils, including eucalyptus oil, cornmint oil, cedarwood oil, elemi and patchouli oil.Middle: Black Tea, Rosemary, Chamomile // Bottom: Dried Tea, Sage leaf, Lavender
All orders will ship flat-rate within 5-10 business days. Please allow up to 2 business days for tracking to update into system. We currently only ship to the domestic USA and Canada, no international shipping available at this time.
We do not accept returns or exchanges. We are not responsible for lost or damaged mail.
Share