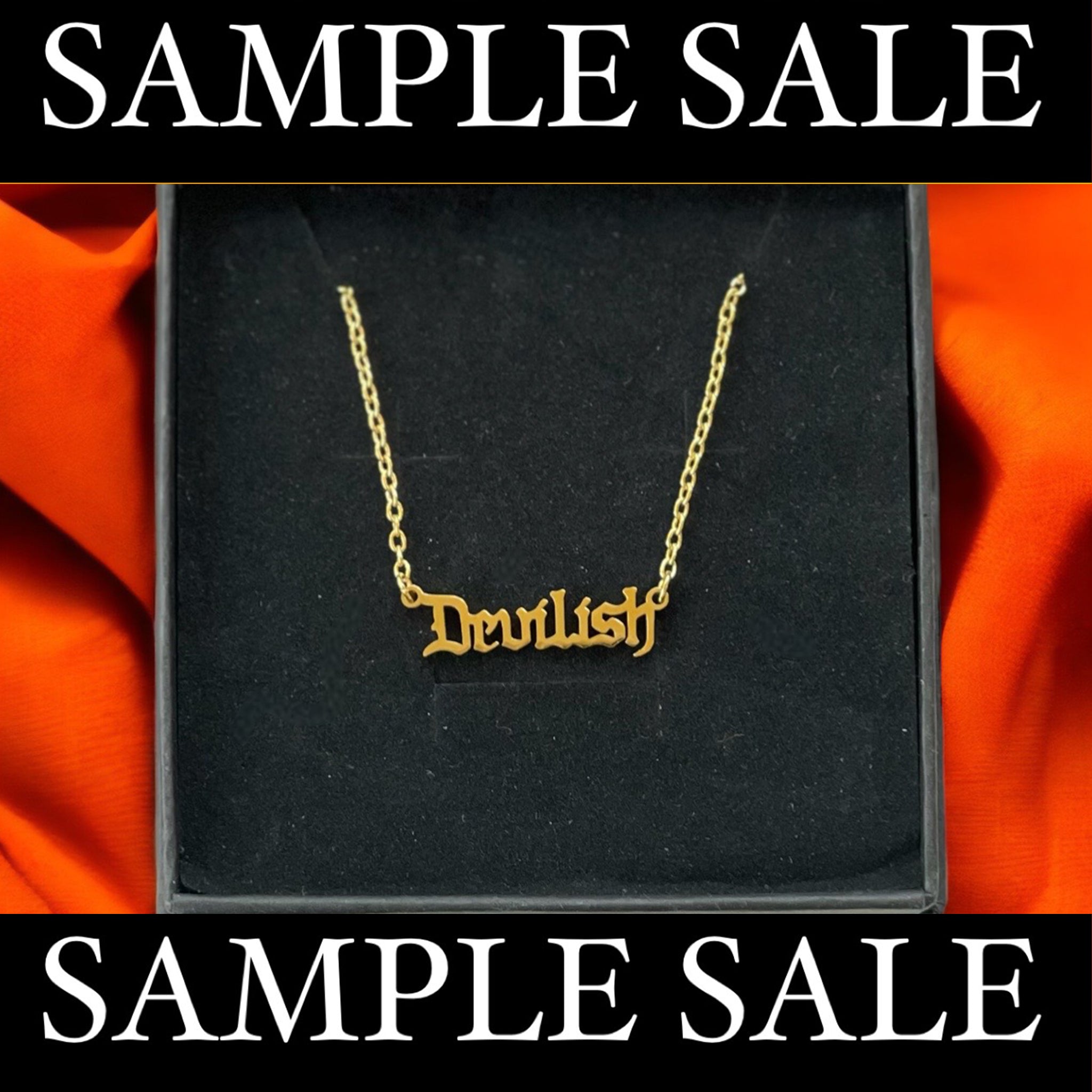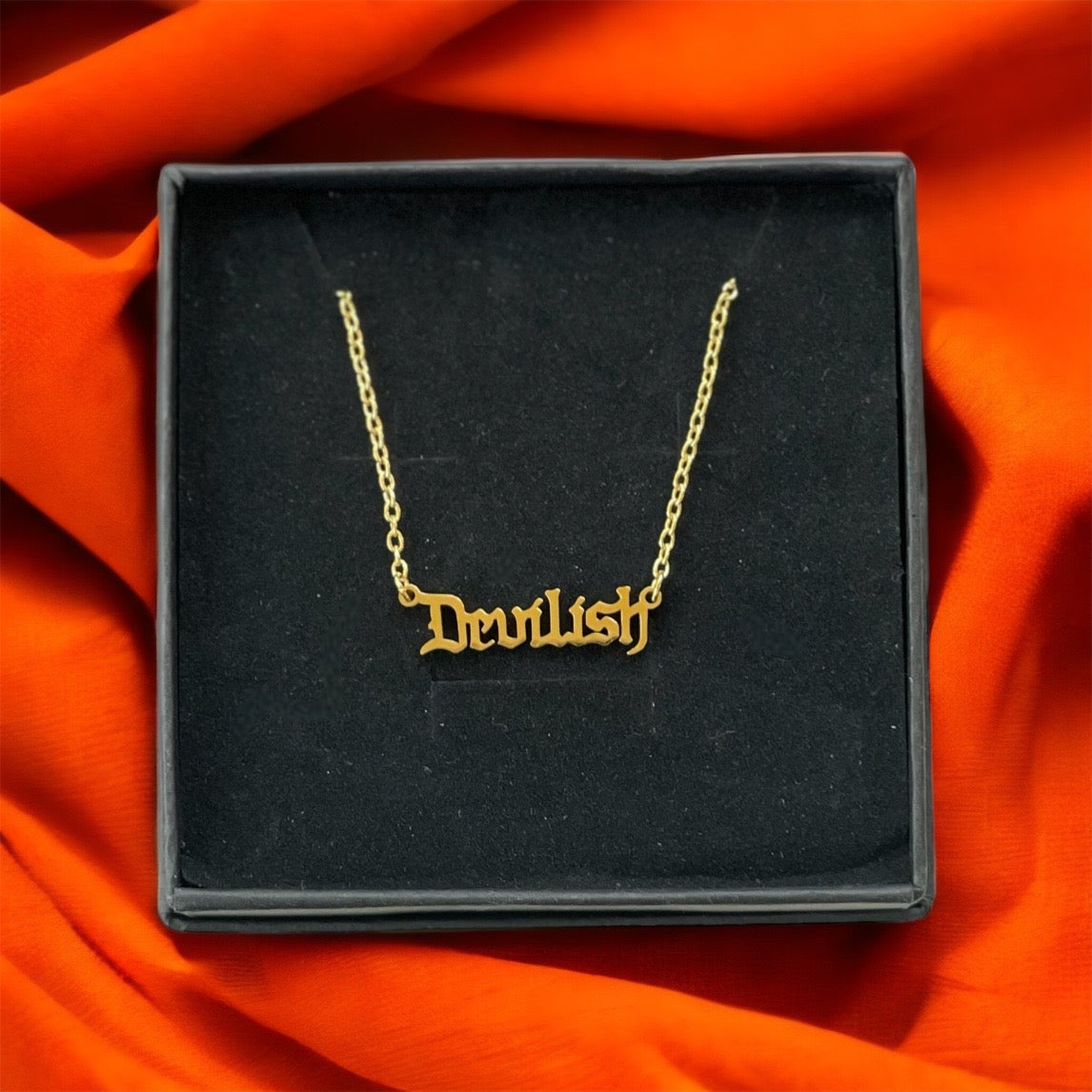 [SAMPLE SALE] Devilish Necklace
Please Note: This item is in perfect condition. It is marked "sample" as we tested a few variations of this design and not because of the quality.
Take your style to the dark side with this devilishly delightful gold-plated necklace! Enjoy being the envy of all your friends as you unleash your inner devil with this stylish accessory. Unleash your inner rebel and grab this devilish charm today!
• 20" Chain with 2" Extendable Chain (22" Total)
• Available in Two Variants: Gold Plated or Silver
To prolong the life of your jewelry, please do not come in contact with water while wearing. Proper care will prevent tarnishing of your jewelry.
All orders will ship flat-rate within 5-10 business days. Please allow up to 2 business days for tracking to update into system. We currently only ship to the domestic USA and Canada, no international shipping available at this time.
We do not accept returns or exchanges. We are not responsible for lost or damaged mail.
Share