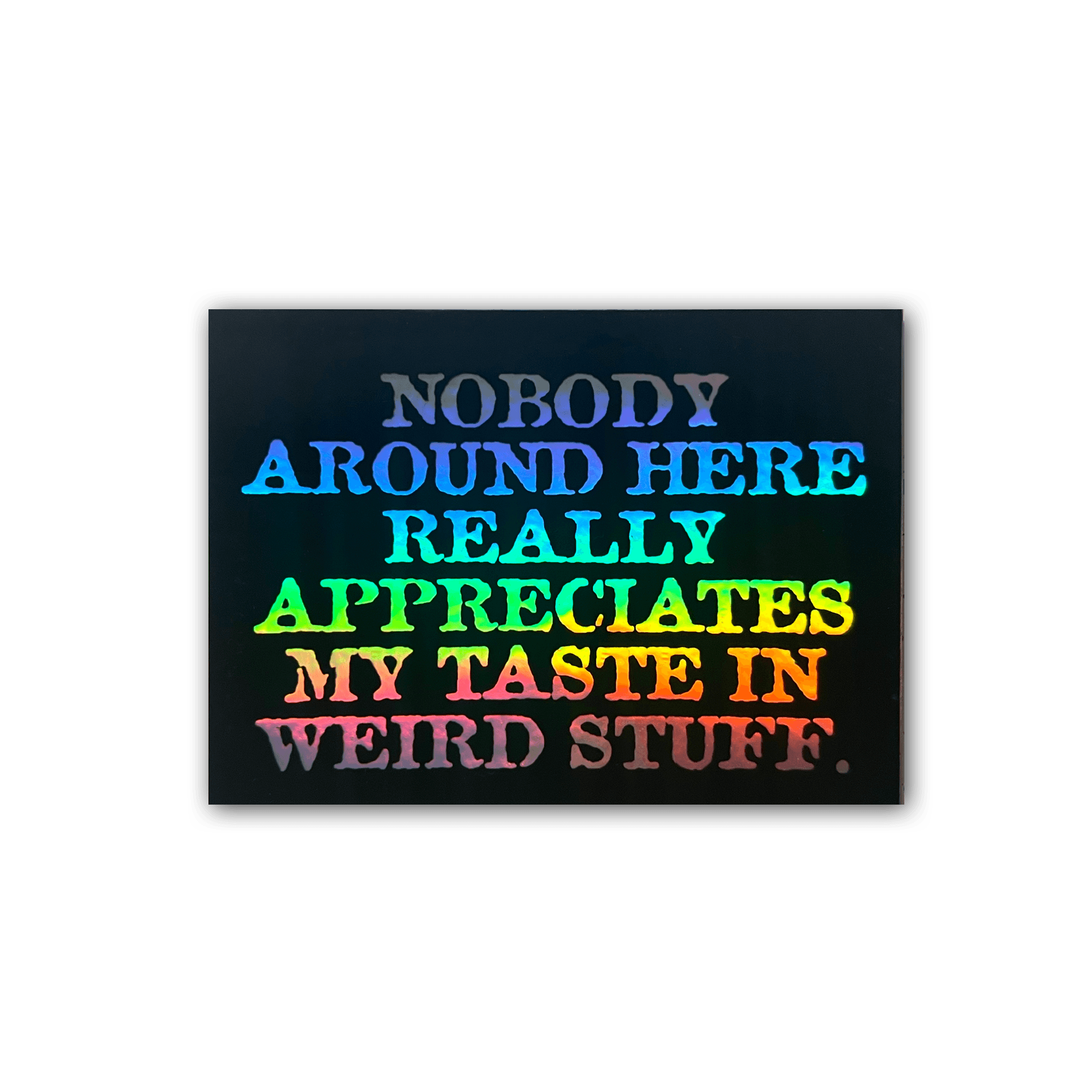 Are you into all things "strange and unusual"? Well, let everyone know with this sticker! While not everyone might appreciate your extraordinary taste, this will put the bat signal out for all fellow weirdos.
Dimensions: 2.67 x 2"
Materials: Holographic Sticker printed on High Quality Weatherproof Material
All orders will ship flat-rate within 5-10 business days. Please allow up to 2 business days for tracking to update into system. We currently only ship to the domestic USA and Canada, no international shipping available at this time.
We do not accept returns or exchanges. We are not responsible for lost or damaged mail.
Share